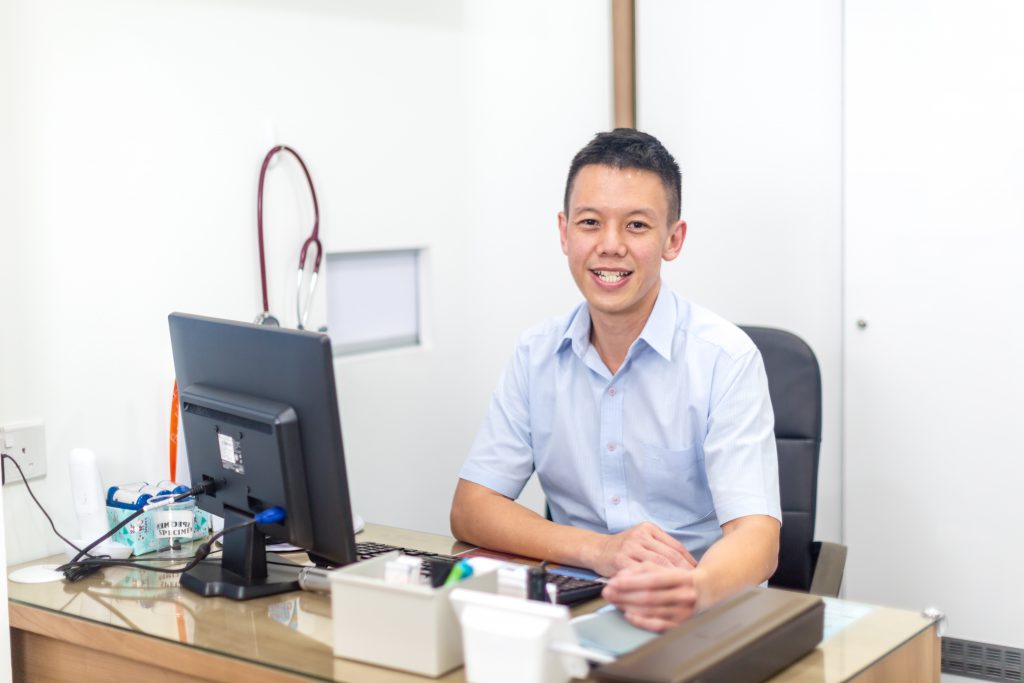 About me
Dr Stephen Tan graduated from the National University of Singapore (NUS) in 2002.  He obtained his Graduate Diploma in Family Medicine from NUS in 2011, and also has a Postgraduate Diploma in Practical Dermatology from Cardiff University in 2013.
He has worked at various public and private hospitals in Singapore, concentrating mainly on Orthopaedic Surgery and Emergency Medicine.
Dr Tan is fluent in both English and Mandarin. His areas of interest include Sports and Musculo-skeletal conditions, Skin conditions and Emergency Medicine.
Dr Tan practises at our Hougang clinic.
View Time Table